i came across this lovely blog post the other day over at the wedding chicks. these bouquets are absolutely stunning and reminded me of the bouquet i made for our wedding last year, although these are far more stunning...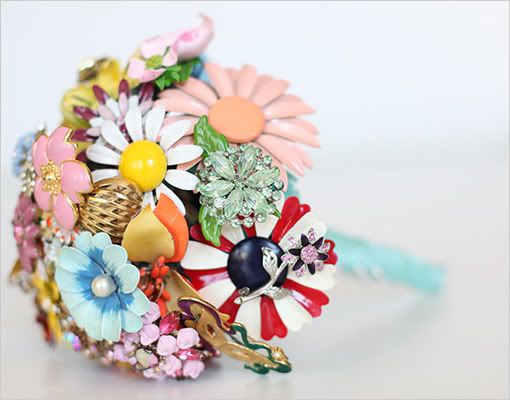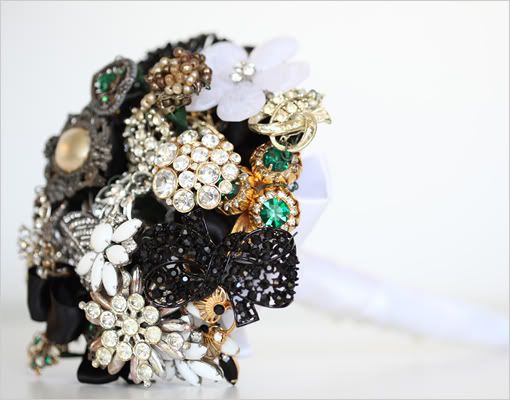 my bouquet was also made out of vintage brooches, buttons and beads and i spent months working on it. as we had our wedding reception back in the uk, i didn't fancy holding a bouquet all night so when we got back from our honeymoon i trimmed the bouquet down and used it on the top tier of our wedding cake.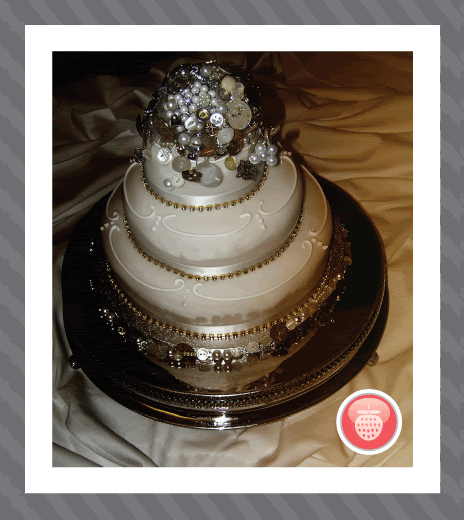 i absolutely love the idea of these brighter versions though, they would be great for a more eclectic wedding or to tie together different shades of bridesmaid dresses. you can see more of these over at
fantasy floral
and they are designed by the amazingly talented amanda heer.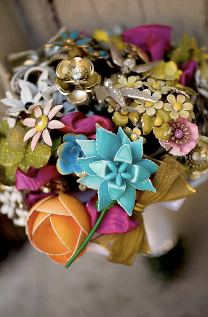 they are so beautiful i want them all! the styling on this image is just exquisite...