so here we have it! the stationary set for my halloween glamour party. it is simple and sophisticated and will tie in perfectly with the table plan that i posted earlier. lets take a look at the elements...
the invitation
the main part of the set and the first glimpse your guests will have of the theme.
..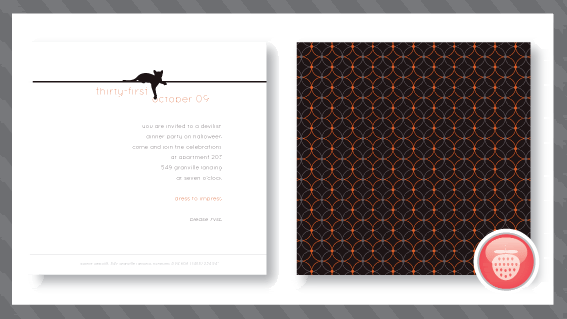 the invitation itself is very simple, ideally printed on a slightly textured thick white uncoated card stock. the reverse of the invitation is made up of a pattern using the main colours from the colour scheme. i decided on the black cat motif because cats are very elegant creatures and the black cat is one of the first things that comes to mind when you think about halloween.
as an added element, the invitation can be slipped into a card jacket with a little die cut section so you can see the cat and the invitation header. this looks beautiful with an orange satin bow tied around the centre.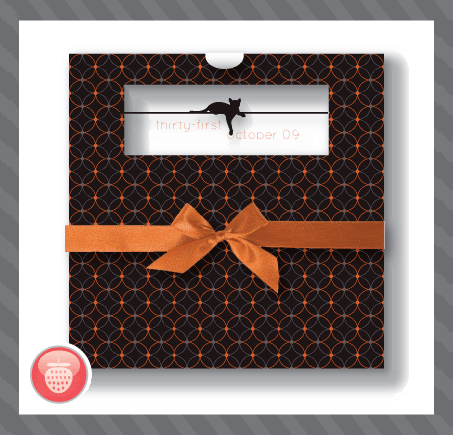 the menu
for the menu piece (the piece that i showed on the earlier post
here
) i wanted to carry on the look and feel of the set. this piece features a tiny cat resting in the 2nd 'o' of october. this would be a gate fold card with a die cut window as on the invitation. this could also be tied together with an orange satin ribbon or placed on top of the napkin and tied together with the ribbon.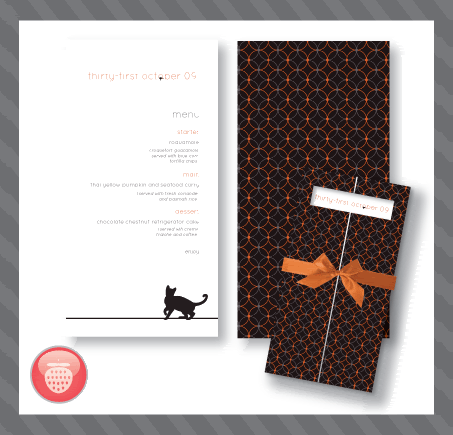 the place card
this simple piece could be a flat piece of card (like a business card) or it could be made into a standing tent card. with any name i would try and find some part that the cat can 'hold' onto.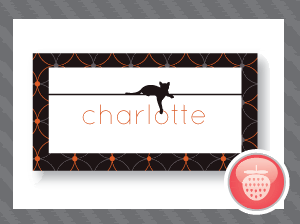 if you would like any part of this stationary set, then please contact me. i can personalise the set for you too.
the font used in this set is quicksand and is available
here.
freebie stationary item coming tomorrow!