this is the result...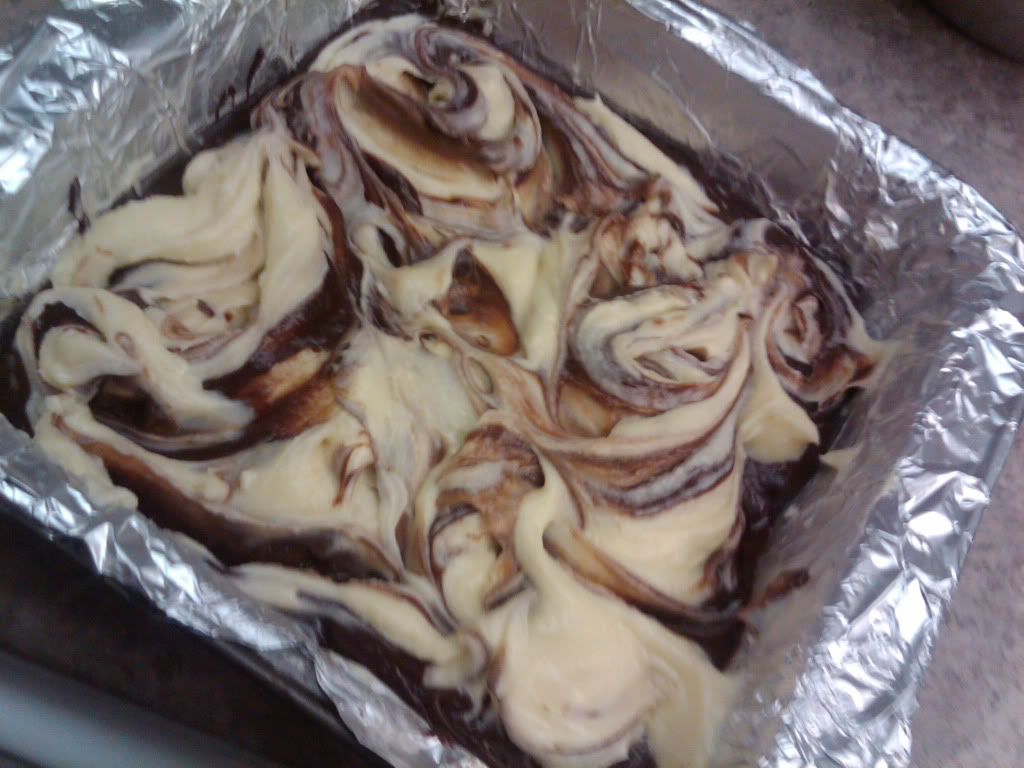 mixed and ready to go into the oven

looks cooked to me... now to cool and cut into squares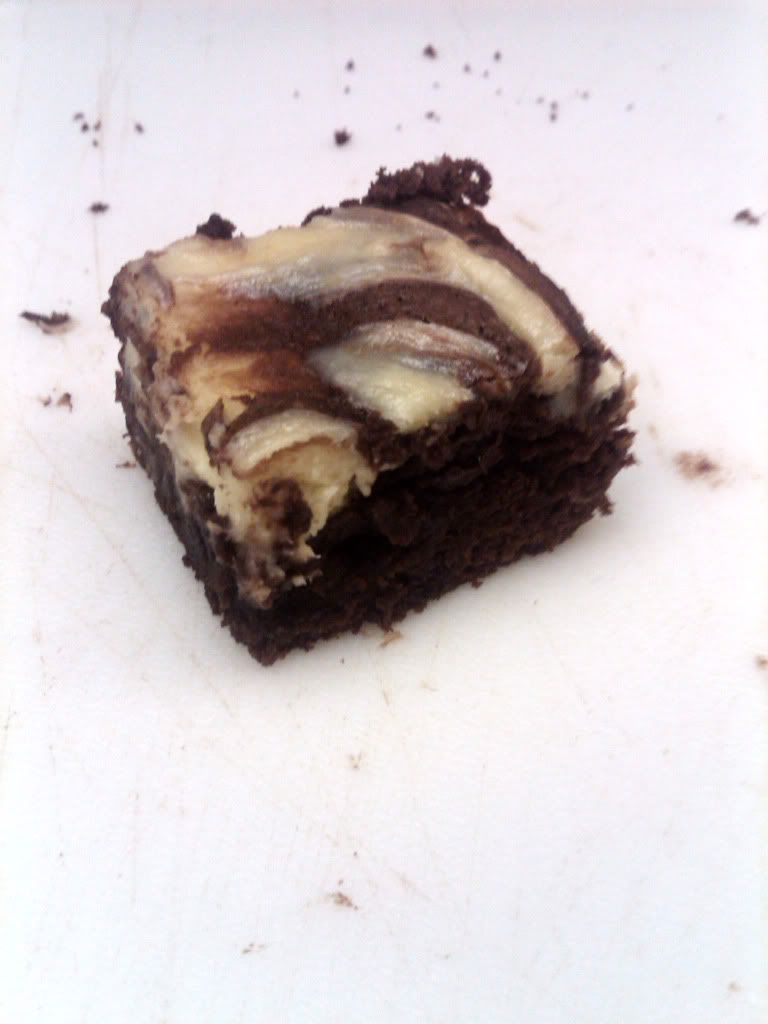 the finished article!

the brownies were really lovely and moist but so heavy. you only need a small piece. i was hoping the cheesecake would have a touch more flavour to it, i may try a different cream cheese next time and maybe add a touch more vanilla. i was happy with my first attempt though!