so... somewhere between last january and october my brain fell out...
we were organising our wedding and i designed lots of lovely elements for the wedding (which was at the bellagio in las vegas) and the reception party (which was held back in the uk). based around the travel theme i created an invitaiton set that was based around vintage travel... i just realised the other day when i thought it would be nice to create a blog post on my wedding invitations, that i never actually took a picture or saved a sample of the invitation. i'm sure my mum has a copy still but it is over in the uk...
so here are some images of the invitations... not photographs so you don't get the full loveliness but it gives you a glimpse of the theme while i try and get some actual photographic evidence that i did in fact make these.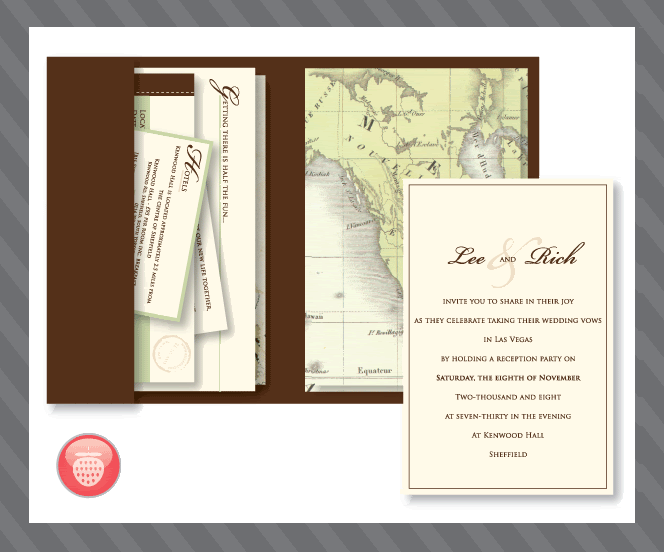 this was the folder and how the invitation fit together. it was tied together with green twine and a tag with the guests names on was added to the front. i had some really good comments back from these and hardly anyone returned the rsvp cards as they wanted to keep the invitation set together and so they gave us a shop bought rsvp card!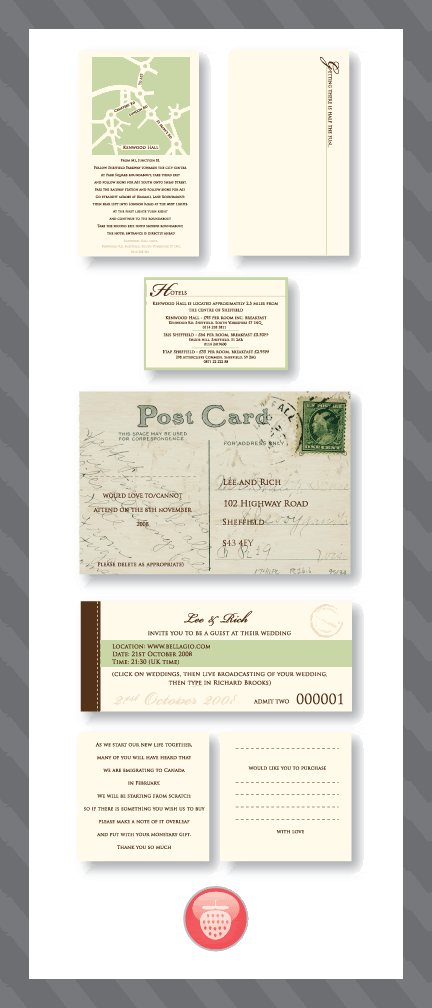 and the whole set. this contained a map and direction card, a local hotel guides, a rsvp card, a gift suggestion cards (as we were emigrating to canada we didn't want people to feel the need to buy us a gift) and a 'ticket' to invite people to watch our wedding live online in vegas.
... come to think of it, we don't actually have any wedding photo's printed either, so perhaps i should do that too!
i'm so lazy...
… i am actually married though... honest. true it was in vegas but it is legal...
i hope!